Trinity Forest Adventure Park
Trinity Forest Adventure Park is an aerial adventure park in Dallas, TX consisting of high ropes courses of varying levels of difficulty. Created for thrill-seekers and new climbers alike, this adventure park provides fun for the whole family, including multiple climbing trees for those who can't get enough of heights, and even a Littles course for participants ages 4 and up.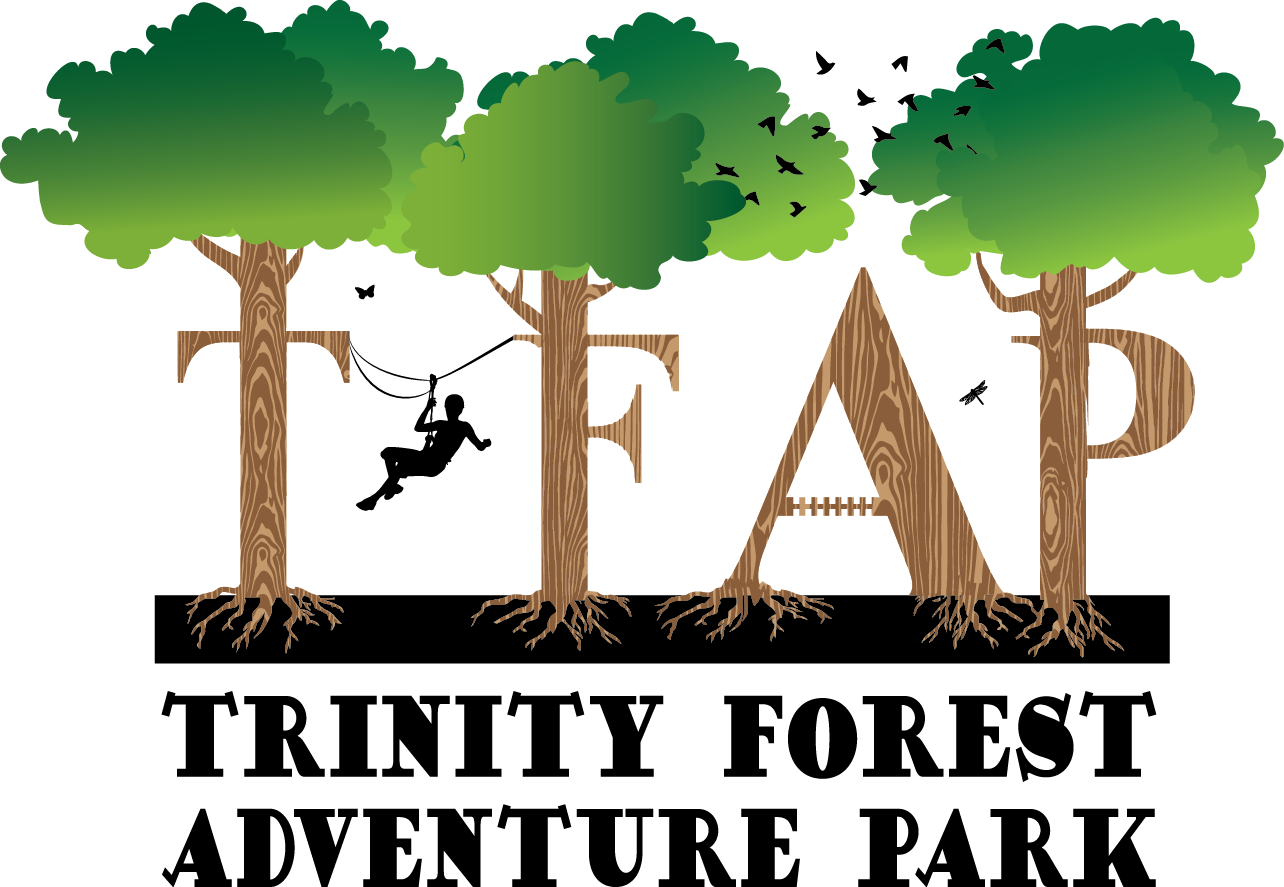 Each course includes various military-style obstacles—wobble bridges, tight ropes, ladders, cargo nets, zip lines, and more—allowing adventurers to test their balance and bravery. With the help of a staff-taught ground school, beginners and even the most advanced climbers are taught how to use the necessary equipment and even have a chance to practice navigating the courses on the ground. All courses are self-guided, so participants have the freedom to explore at their own pace, and may choose any and all of the courses they'd like to complete within their session.
Face your fears, push your limits, and experience a new kind of adventure at up to 50 feet!
Similar to ski runs, the Trinity Forest Adventure Park features color coded levels with varying degrees of difficulty, and features three different levels of elevation. The courses become higher and gradually more difficult and include 8-12 elements (obstacles) each. The park has over 70 elements and over 20 zip lines!
All courses are self guided and every person moves at their own pace. "Always Attached" is more than a motto at the Trinity Forest Adventure Park. It's the rule. A participant is ONLY able to detach from the course at the end and on the ground.
Everyone must complete a lower level before moving to the next level.
NOTE: Out on a Limb children's course is currently closed until further notice due to social distancing requirements.

YELLOW-GREEN HEIGHT LIMIT
Must be 48" tall AND able to reach a 60" cable.
BLUE-BLACK HEIGHT LIMIT
Must be 56" tall AND able to reach a 72" cable.
"SUPERVISED"
Ratio of one adult (18 years and older) supervising children (1:4) from the Park ground. While being supervised, all children must stay together on the course.
"WITH ADULT"
Ratio of one adult (18 years and older) accompanying children (1:2) on the courses.
WEIGHT LIMIT
265 lbs, subject to harness fit.
PARK HOURS & OPERATIONS
Office Hours
Thursday - Friday  9:00 a.m.- 4:30 p.m.
Park Hours
Saturdays 10:00 a.m.-5:00 p.m.
Sundays 10:00 a.m.-5:00 p.m.
*Last session begins 3 hours prior to close
By reservation ONLY
Up to 20 guests admitted per hour
Please contact us regarding group bookings.
UPCOMING HOLIDAY HOURS
CLICK HERE FOR MORE INFORMATION ABOUT RETURNING TO THE PARK DURING COVID-19 FOR YOUR NEXT ADVENTURE.